What!? Pinterest released new features!?
Oh yes, and this time your jaw is gonna drop!
Shop the look
Google did something similar some time ago, if you remember, where they took some fashion bloggers and matched their posts with products from various online stores.
Pinterest just made it much easier by simply adding some dots for you to tap, that will show you the specific article of clothing or accessory in the photo.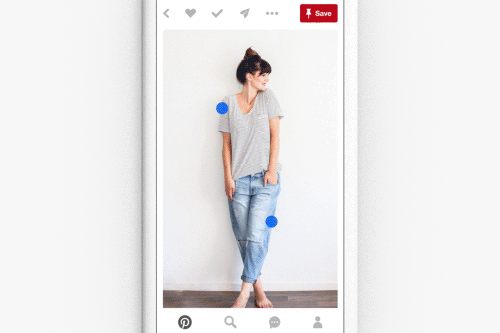 How this works
Using 3rd party software like Curalate you create a mapped image that will bring out, well, correlating pins for products appearing in the original pin.