Boy did that Covid-19 take us by surprise, huh!?
Well, even though we have to stay at home with our kids, we can still be productive in the office world, manage our business and work from our sealed and secure homes. Well, as long as we don't touch anything and WASH OUR HANDS!
So, how do we work from home during this terrifying CoronaVirus outbreak?
What we need are some good online tools, automation services and will power (yeah, you know what I'm talking about).
So let's start with the Tools
First of all, they need to be online, so that you can easily access them from any device or location. Plus, most of the better online tools allow you to collaborate with teammates.
Number one:
Research and Development
Miro
While sitting around a whiteboard in a meeting room is very cozy fun (yeah, right), now that we can't really sit together in the same room, let alone touch the same markers, Miro is a tool that you could use well after the quarantine is over.
Earlier known as RealTimeBoard, the now shorter named collaboration tool lives both as a website and as a mobile app.
Free drawing sketches and wireframes, research using templates and add sticky notes to EVERYTHING.
You can even comment, present and collaborate on the same whiteboard! How cool is that?
Make sure you check out the additional features panel to add more functionality to this already awesome tool.
Project Management
I basically mean work organization and monitoring.
Vabotu
A fantastic tool for that is Vabotu. It's an all-around tool for keeping in touch with your entire team, arrange the work that needs to be done and keep the whole ship under control basically.
Hygger
Want something a little more time-oriented? Hygger's got your back.
Hygger is a "project management tool with prioritization", meaning it gives you a time based monitoring dashboard as well. That means a Gantt chart for you guys who are in the know.
And the best part? It's all interconnected! Meaning when you create tasks, they will get added into all the other charts automagically, and it will even create a task list for you bosses out there.
Monday
Only interested in the time aspect of project management? No prob, then Monday is the tool for you. It boasts both a Gantt chart and a Calendar view for your projects, which makes it perfect for social media management.
It also has a customizable dashboard for us control freaks.
Trello
If you miss the Kanban charts and prefer only those, then Trello is the tool for you.
You can manage different teams, for different projects and have different Kanban charts for each of those!
Their add-ons are amazeballs and can really help you keep the situash under control.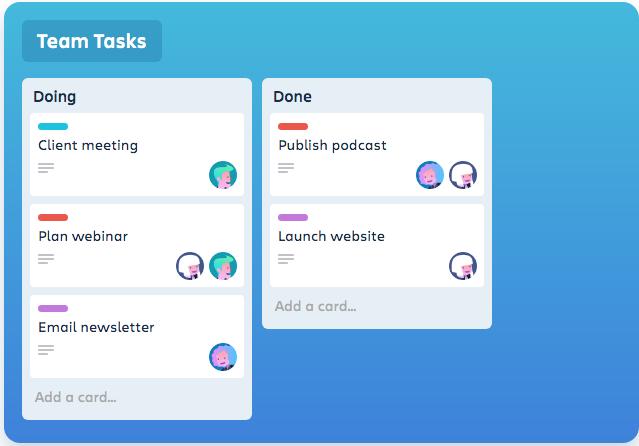 Time Management
Inyo.me
If you're a freelancer, you might need some help with keeping your meetings and projects in order. Inyo.me is like an assistant in that way, but it won't talk back to you or make you coffee, so #compromises.
But it will automate a lot of your mondane tasks and save you a lot of time.
Calendly
Speaking of meetings, Calendly is definitely one of my favorites in this list.
Instead of wasting time emailing back and forth random dates and hours to see which one is best for both you and the person you have to meet, just give them the option to choose a time and date from your available dates, by synchronizing your calendar with Calendly.
If you want to check it out, just try out my own Calendly and book a meeting (or a call, so we don't have to stand there awkwardly, deciding whether to shake hands, elbow-bump or touch shoes).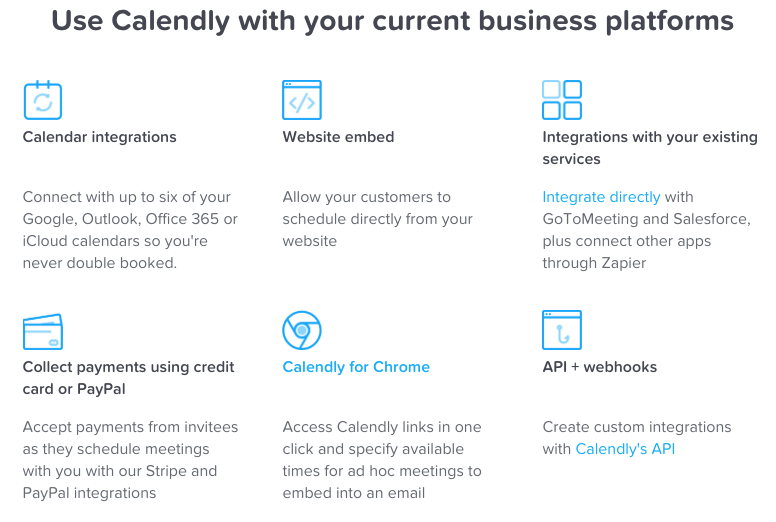 Talking to People
I'm sorry, I couldn't bring myself to word a more professional title because these tools help with that, and it's easiest to be direct. Which is what these tools actually do, help you talk to people directly.
Slack
Slack is perhaps one of the famoustestest one, everybody hears about it sooner or later, and for many very good reasons too!
It's a chat app for teams, but you can actually use it for so much more with their add-ons, like automation, bots and file sharing.
By the way, Slack has written their own guide to remote working.
Clearcall
Now that you're literally out of the office, this could be taking it a little bit to the letter, but Clearcall will handle your calls for you out of office ours and could help you in this period as well!
Automation
IFTTT
IFTTT has become an synonym for automation. They have so many third party tools attached to their service, it's ridiculous.
IFTTT stands for If This Then That, and that means that you have to replace the THIS part with a trigger action, and the THAT part with a reaction.
Do you need to be aware of the trigger action happening? no.
Does it matter what two services you link together? no!
Does it matter if the connections make sense? NO!
IFTTT will do everything for you and could even notify you if anything has been run. Cool huh?
My favorite? Linking IFTTT with Pushbullet to get push notifications of new articles, posts and what not.
Grab the applet here after signing up.
File Sharing
Google Drive
In my humble opinion, the number one file sharing platform is still Google Drive. It's super easy to use, you can collaborate on the same files at the same time, and there are no version control issues (i.e. presentation2020-final-ok-approved-definite.ppt).
I use it for everything, and have no files on my physical hard-disks anymore.
What I love best about the Google microcosm is that they actually make all their tools collaborate amongst themselves, which is really useful for a myriad of situations.
Final word
I hope you'll find this article useful and become more productive now that the CoronaVirus has got us locked up in our homes.
Do consider these tools for your everyday life as well, since many are extremely comfortable for other things as well.
Yes, there are others, and yes, they are good. Why haven't I mentioned them here? Well, these are the ones I use, by myself or with my clients. So I've actually tested them.
Now go and check them out, but wash your hands first!