Are you already using Twitter for customer service?
Using Twitter for customer service is almost a given when drawing up your digital media plan.
Here are a few quick tips to setting up your business Twitter account for customer service.
Setting up the technical side
First off, let people know that your Twitter account provides support. You can do that by creating a second Twitter account only for customer service and support which will be called @MyProductSupport or something like that.
You're not required to create a second account, though, and can remain with one single account to concentrate all of your inbound and outbound communication.
The important part is just letting your followers know that they can contact you for support by adding the support indicator in the business settings page. To add this indicator you have to enable receiving direct messages from anyone first.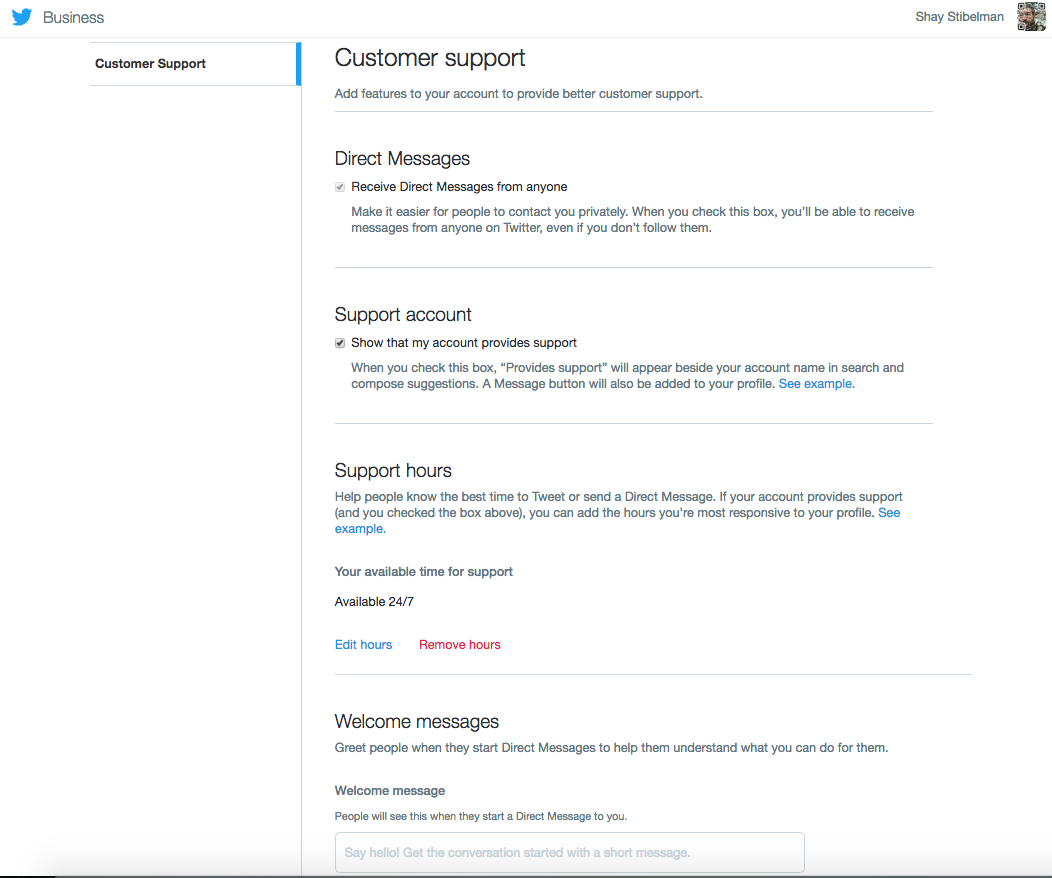 Keeping both ears open
Make sure you're receiving notifications for mentions and direct messages by enabling them in the settings page.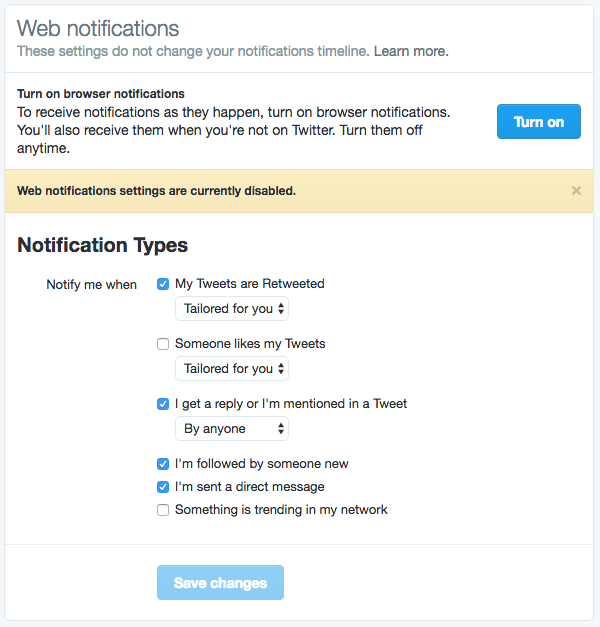 You can also set yourself a Tweetdeck with your account(s), following even certain terms and hashtags to always know when someone is mentioning something important to you.
If you need an introduction to this tool, read my article about how to set up Tweetdeck.