The information coming out of the Facebook Audience Insights tool
After choosing your filters, the Facebook Audience Insights tool will consider only the users who are corresponding to all of the filters you have applied. Bear in mind that if the number of prospects resulting from your filtering is too low, information will be withheld for privacy reasons.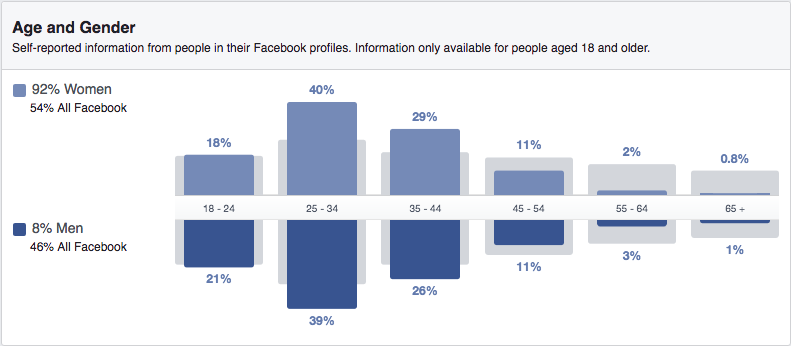 Having demographic information about your target market can help you a lot with creating your buyer personas and tone of voice.
---
The Job Title graph will show you what the people in your filtered audience do for a living, as a step to help you get your buyer persona, and to understand what their issues could be, with which your product or service could help.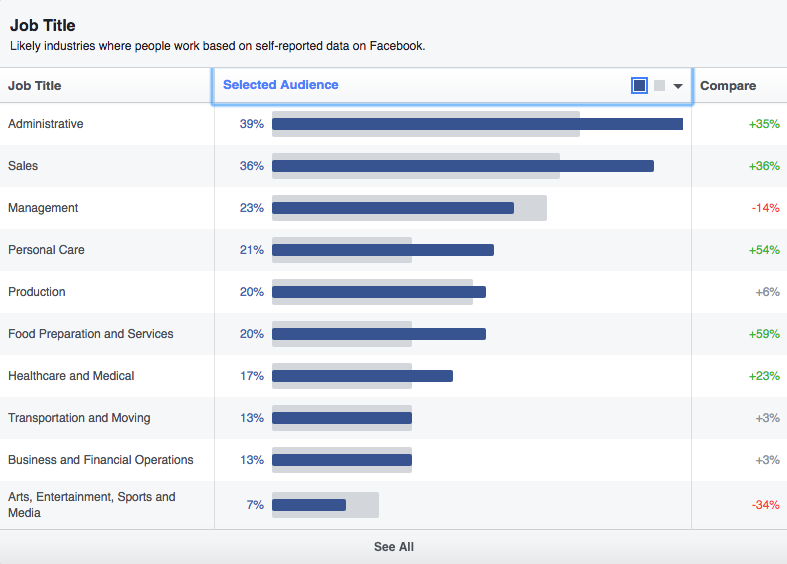 As well as the Educational Level, Relationship Status, Lifestyle, all of which will give you a deeper understanding of what your target audience is like, so you can comprehend better what your communication strategy should be.
What are they like?
Since people tend to click like on several pages, not only on yours, you might be interested on what other pages they're following. That could prove useful if you need to understand what type of communication they like to receive.
Building upon all this information, you can create a base to start from when creating a buyer persona and a target audience for your Facebook Advertisements.
Just remember that as Google isn't the internet, Facebook isn't the World, so take all this information with a grain of salt, since Facebook will give us the information it wants to give us.
Plus, how many false accounts have you encountered during your Facebook experience?