Trending Topics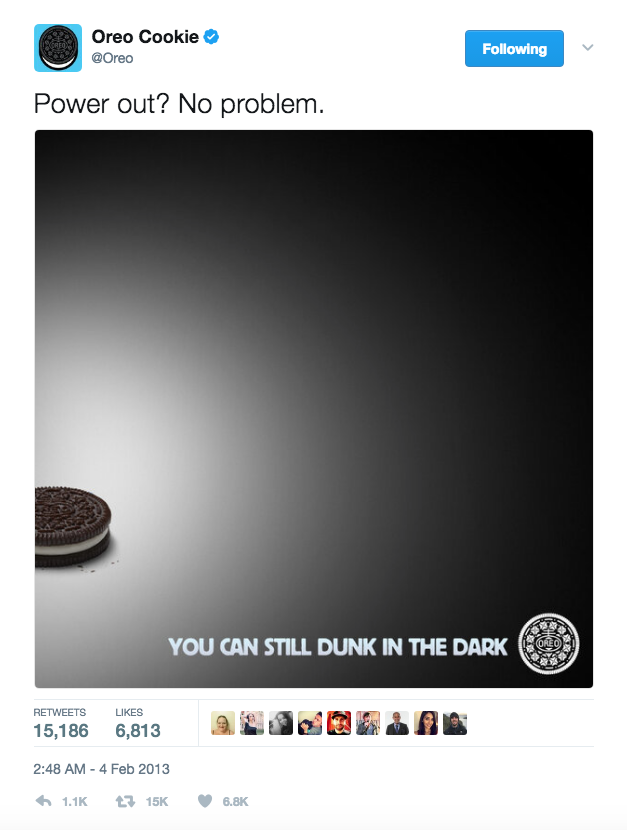 The easiest method for getting noticed is to ride on trending topics. Twitter has it's own trending topics sidebar, and Facebook has just announced it will be blatantly copying it as well.
It's easy to keep track of trending topics, because, well, everybody's talking about them. The hard part is actually finding a reason for your brand to take part in the conversation.
Well, I'll let you wrap your mind around that one.
Videos
Apparently video is the hot topic of 2017, and AR/VR is the cherry on top.
That's because videos are much more easily consumed, i.e., no reading required, and thanks to faster bandwidth and free wifi, videos are now as quick to load as images.
Videos, being moving pictures, are worth a whole lot of words, so using them will get your message across super fast, and with an added element of style and humor, you might even become viral.
https://www.youtube.com/watch?v=ltxLeLGozDk
Virality
The best thing that could happen to your content is that it becomes viral, meaning that it will be shared quickly on social media will get lots of views very fast.
There is no magic formula to getting your stuff to go viral, you just need to do pretty stuff, make them searchable, try to talk about something that's already trending, and make it a video, for easier consumption.
The downside for all of this is that being internet famous doesn't necessarily mean tons of sales and instant success. But any publicity is good publicity, no?