After inserting the information given to you by your hosting service, click on connect, and you should be able to see your remote files on the right column.
Get a CMS for easy website management
Now that you're up and running, you should find something to upload to your remote server.
How about an easy to use CMS like WordPress?
WordPress (with a capital P) is a super easy, quick to install CMS that will get you working on your website in no time.
To get WordPress, just visit their website and click on download.
After downloading, extract the zip file and upload all of its contents into your remote server directory, by simply selecting and dragging the files into FileZilla's remote server panel.
Now install WordPress and you're golden
Insert your domain address in a web browser and you should get to a welcome screen and start the WordPress installation process.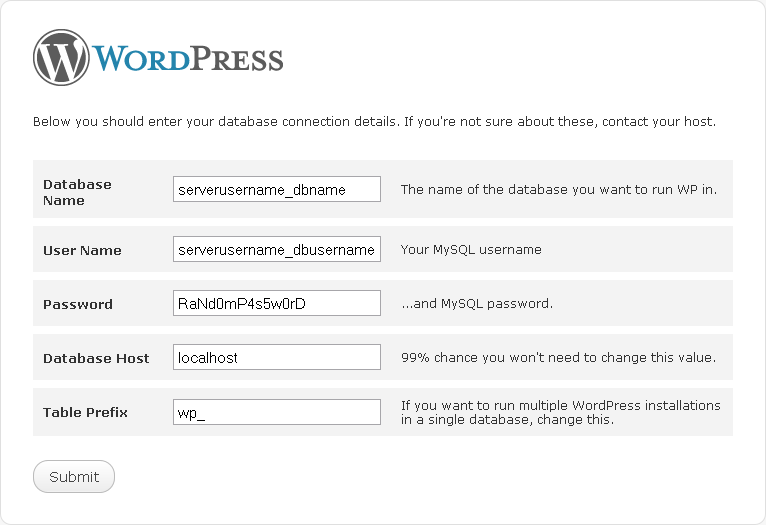 You should have received your database connection details from your hosting service. If not, you probably need to create a database yourself, which isn't that hard. Just find the New Database button in your host's control panel.
After connecting to a database just create your administrator user by following the WordPress installation wizard, and…
That's it!
Now you're inside your WordPress administrator interface, you can create your website's pages, articles, menu and what not.
Just to sum up, what you need to create your very own website is:
A hosting service for your server.
A software to connect to your remote server.
A CMS to manage your content.
A database where your CMS will store your content.
Feel free to ask questions in the comments section or just contact me.